Thu, Nov 01, 2018 at 4:35PM
---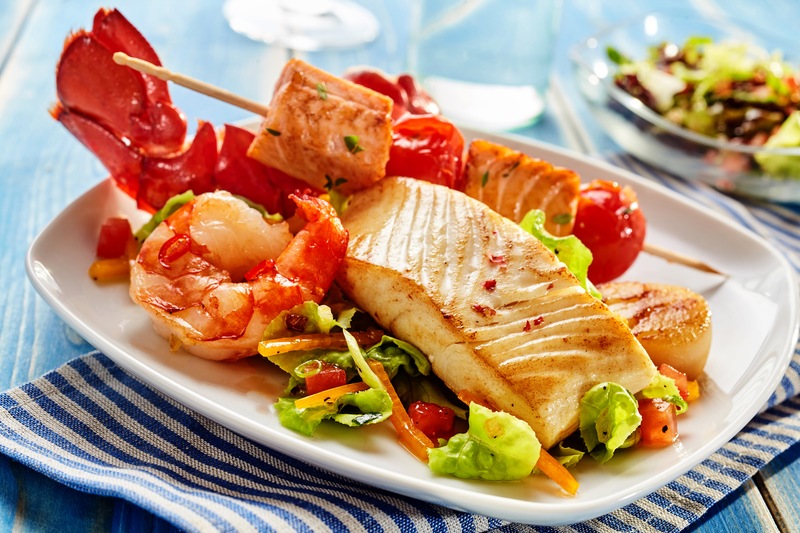 Ormond Beach is well-known throughout Florida and the entire country, and with good reason. Locals and visitors alike frequently comment on the wealth of exciting events in and around this family-friendly community. In fact, many people who visit Ormond Beach return to live here for all or part of the year.
There's something special about a locale that offers frequent programs the whole family can enjoy. It demonstrates a commitment to fellowship and camaraderie. People who attend events in Ormond Beach leave feeling energized and content. This season is no exception to the rule of novel activities here. Read on to discover safe, clean fun in Ormond Beach for you and your loved ones.
Food and Culture
Everybody has to eat. Why not have a blast and learn something new at the same time? Each year in mid-November, the Greek Festival in nearby Daytona Beach delights attendees with dancing, cultural art and jewelry, and food prepared in the traditional style.
Later in the month, the Riverfest Seafood Festival in Ormond Beach draws crowds from around the region. Sample local seafood, learn about responsible and sustainable fishing tactics, and witness live demonstrations from world-renowned chefs at this free, family-friendly event.
Next year, make plans to bring everyone to the many other cultural celebrations in and near Ormond Beach. That includes:
Ormond Beach Native American Festival (January)
Ormond Beach Celtic Festival (April)
Jewish Heritage Festival (April)
Tomoka Festival (October)
World Food Fare (October)
Halifax Art Festival (early November)
and many more
Community Focused
There's no better place than Ormond Beach to celebrate the holidays. That's partly because there are so many family-friendly programs taking place. Mark your calendar for December 8th (Saturday). That's when this year's Home for the Holidays Nighttime Parade takes place. Other events include Holidays at the Casements, Breakfast with Santa, and several community extravaganzas hosted by local churches.
Slated for the weekend after Thanksgiving, Shop Small Saturday (previously known as Small Business Saturday) is your chance to patronize the many creative specialty stores and restaurants that contribute to Ormond Beach's charm and close-knit community. This year, small business owners from Granada Boulevard to Orchard Street are slated to welcome you to Ormond Beach. Special deals and events are planned for the day, which organizers call the biggest ever.
In addition to end-of-year events, several activities and celebrations are also planned throughout the year to mark occasions such as Arbor Day, Memorial Day, Independence Day, Veterans Day, and more.
Make Every Day a Celebration
As mentioned, there's never a dull moment in Ormond Beach. Here, each day is a new opportunity to make precious memories with friends, family, and loved ones. You'll also learn about the different cultures and traditions that make up this diverse and dynamic locale.
In fact, the party never has to end when you craft an elegant and comfortable custom home in Ormond Beach. For more than 25 years, we've worked with people from across the country to build for them a forever home in this growing and thriving region. Now's your chance to join their ranks and live the lifestyle you've always dreamed of.
Your custom home is just that. Built exactly to your desires and specifications, you get all the things you most want in a residence, with none of the things you don't need. From floorplan, to landscaping, even details such as cabinet knobs, you're in control every step of the way. Browse our website to witness the style and sophistication that awaits you. Then, contact us today to get started on an outstanding custom home you and your family will cherish for decades.