Thu, Sep 17, 2020 at 4:09PM
---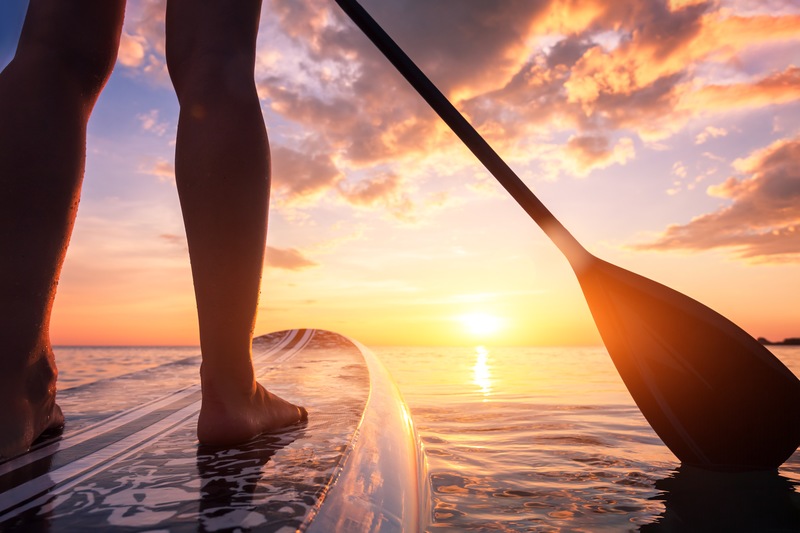 When you visit or plan to make your home in beautiful Ormond Beach, Florida, you'll quickly realize that you not only have access to the Atlantic Ocean and plenty of local beaches – you also can enjoy the nearby Halifax River. Between these two bodies of water, you'll find that you have double the opportunities for aquatic fun! While you might have already had your fair share of beach days and boating, or enjoyed Daytona Beach golf communities or other on-land activities, you should know that those options aren't everything the area has to offer. Here are four interesting ideas that you might not have already tried – and that might just become your new favorite water activities!
Take a Fishing Charter
Whether you're an avid fisherman or a beginner looking to reel in your first big catch, there are plenty of locations in and around Ormond Beach to meet your needs. Having nearby access to both the Atlantic Ocean and Halifax (and Tomoka) Rivers means being able to take advantage of both saltwater and freshwater fishing. If you're looking for an activity with boat transport and some more direct assistance with gear and the overall process (from catch to cleaning), you might want to look into the area's abundant fishing charter services. Plenty of experienced local captains are available to lend you their expertise and help you find the best experience out on the water possible. If you're looking for a fun day trip, many of these charters depart from Ponce Inlet, near the historic lighthouse.
Enjoy a Dolphin Cruise
One unique feature about spending time in Ormond Beach is that you have the opportunity to see dolphins and other amazing creatures in the water! If you haven't been lucky enough to spot them by yourself, there are plenty of boat tours and dinner-and-cruise options available to guide your experience. You'll have a great time eating dinner on a boat while watching for dolphins, manatees, and other interesting sea creatures. This experience allows you to enjoy the breeze off the water while taking in all the local scenery from a unique vantage point.
Try out Paddleboarding
Maybe you've already tried kayaking, canoeing, or even surfing – but you're still looking for something new to do. Have you heard of paddleboarding? Stand-up paddleboarding is a very popular water activity in Florida and makes for an exciting and enjoyable workout! Easy enough for children to master, you'll stand upright on your board, using a paddle to propel yourself through the water. This allows you to enjoy a unique and calming view of the area's beautiful nature and waterways. Once you get the hang of this, there are lots of other variants – such as paddleboard yoga and fishing. Look out for plenty of local spots where you can rent paddleboard gear and receive lessons before you plan to buy your own.
Go on a Scuba Adventure
Do you ever wonder what it would be like to see all the beauty that lies beneath the surface of the water? If so, it's time to try out scuba diving or snorkeling! The local area offers plenty of places to get the training you need safely with experienced instructors who can help you every step of the way and introduce you to the best locations. Many locations are able to help you both safely try out the experience of scuba diving as well as get certified if you're interested in expanding your skills and knowledge.
We hope that these four water-fun options have given you some ideas and a place to start when looking for new and exciting ways to get out on the scenic waterways of Florida. Even better, making your home in Ormond Beach at Halifax Plantation will give you easy access to all of this and much more – every single day.
It's time to find your new home and Floridian lifestyle with us – we're a friendly community and offer all the amenities you need to make your coastal lifestyle a breeze. Contact Halifax Plantation today to get started finding or building your Ormond Beach FL new homes and joining in on all the excitement.