Thu, Feb 28, 2019 at 3:50PM
---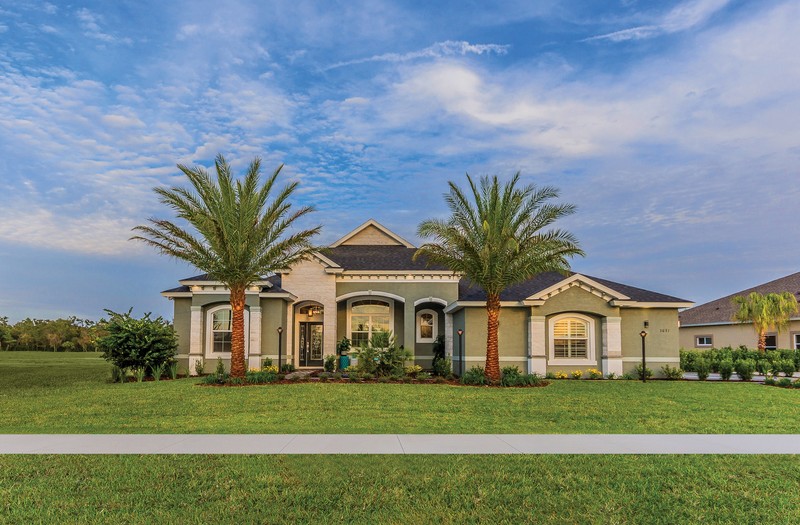 Think about your current living situation. Is your house everything you've ever wanted? Chances are there's a list of things you'd love to change if that were at all possible. The good news is that you can have the home of your dreams, and achieving that goal is more affordable and straight-forward than you might think.
When you live in a dwelling tailored to your needs and preferences (such as The Halifax Model at Halifax Plantation), you can focus on the things that really matter, including making lasting memories with friends and loved ones. Read on to discover the major benefits of this dynamic residence.
Life in the Halifax Model
Spacious and luxurious living awaits inside this striking home, located in the quaint and thriving community of Ormond Beach. Here, you can relax and unwind in style with three bedrooms, two and a half bathrooms, a private study, and a three-car garage.
Plus, with 2,500 square feet of living space (3,929 square feet total), everyone in the family will have their own spot. That makes it easy and fun to connect and enjoy each other's company in common areas such as your custom kitchen, living room, and multi-purpose room.
Along with striking features (such as high ceilings and aesthetic architectural flair), you'll also marvel at the attention to detail in this model. That includes brushed nickel lever hardware, sliding glass doors, pull-down attic stairs, and much more.
In addition, several energy efficient considerations come standard, including:
blown-in ceiling insulation
high-efficiency heat pump
large, 50-gallon water heater
insulated, Low-E double-pane vinyl windows
and other energy saving factors

Tour Dynamic Custom Homes
Of course, it's one thing to tout all the outstanding features of a residence, and another to see it for yourself. Thankfully, you can get that opportunity at this year's Parade of Homes. In fact, Vanacore Homes is a featured builder in both Flagler and Volusia County events.
The Parade of Homes is set for March 23 through the 31st. All models (including The Halifax) are open Monday through Saturday from 10:00 a.m. to 5:00 p.m. Sunday hours are Noon to 5:00 p.m. You can get an official magazine at each entry location. A copy of the magazine will also be provided in an upcoming edition of the Daytona Beach News-Journal.
In addition, your smartphone is the ticket to unlocking interesting features not available anywhere else. With the ParadeCraze app (free for download on both Google Play and the App Store), you can organize homes by price and location. You'll see floor plans and recent photos and can even get directions to the homes you most want to see. Use the links provided to download the app to your chosen device.
Discover Rewarding Living in Halifax Plantation
There's a good reason we've been voted Best Builder Around for eight years in a row. Along with creating innovative and eye-catching custom homes, it's the people and communities that really make a lasting impact.
For example, The Halifax model is part of the growing and thriving neighborhood of Halifax Plantation. Here, you get the best of both worlds: quiet comfort nestled in Sunshine State nature, with easy access to top-notch attractions and essential amenities.
Contact us today for more information about Halifax Plantation, and how you can call this community home. We'd also love to see you at this year's Parade of Homes events in both Flagler and Volusia Counties.