Thu, Feb 07, 2019 at 4:40PM
---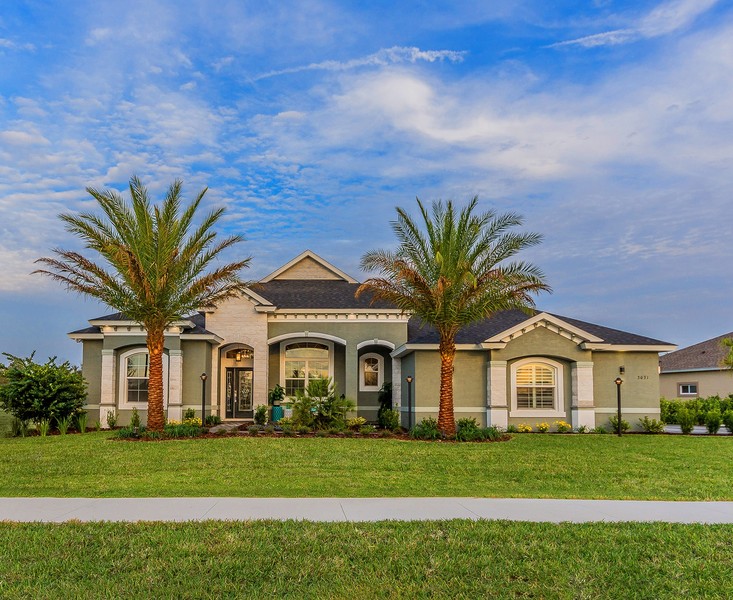 If you're in the market for a new custom home (or are just browsing to see all the exciting options available), you can't miss this year's Parade of Homes in Volusia and Flagler Counties. The Volusia Parade of Homes is the largest annual event put on by the Volusia Building Industry Association (VBIA)!
This year, Vanacore Homes is a featured builder in both Parade of Homes events. The Halifax estate home will be featured as The Showcase Home in the Volusia parade. Each program runs from March 23 through the 31st. You can browse elegant and stylish homes Monday through Saturday from 10:00 a.m. to 5:00 p.m., and on Sunday from Noon to 5:00 p.m. Official Parade of Homes magazines are available at any entry location. You can also find the magazine in an upcoming edition of the Daytona Beach News-Journal.
Read on for more information on our homes, our approach, and how easy and affordable it is to own a personalized custom home.
Explore the Majesty of the Parade of Homes
Every year, the Parade of Homes draws scores of people from across the country who are interested in the art of graceful living. You know that a home is much more than just a structure. It's a safe haven for your family, a welcoming gathering place for friends and loved ones, and a refuge from the stress and clamor of the world. Given all this, it makes sense that you'd seek out a residence that perfectly matches your unique style and personal preferences.
At the same time, not just any home will do. Instead, you want and deserve to work with a dependable builder with a solid track record of success. Vanacore Homes has received the Best Builder Around award for eight years in a row. That's partly due to our commitment to delivering the best customer experience, while building with only the highest-quality materials.
Witness Exceptional Residence Options
Offering prestigious properties in some of the most sought-after neighborhoods in Central Florida, this year's Parade of Homes features two exceptional Vanacore Homes residences in Halifax Plantation. This year's Showcase Home,The Halifax estate home, is a spacious, 3,929 square-foot dwelling (2,500 square-feet of living space) featuring three bedrooms (plus a study/flex room), two-and-a-half bathrooms, and three-car garage. An optional metal roof keeps you and your loved ones safe, no matter what's happening outside. That means even in a thunderstorm, you can relax in the quiet comfort or this custom estate home. Pricing starts at just $394,900.
Meanwhile, Scottsmoor golf villas are an ideal choice if you love the sport of golf, or simply enjoy being close to nature. Featuring 84 villas in a variety of styles, you can fully embrace the Central Florida lifestyle with breath-taking views of nature and recreation. Lakefront homes are also available. When you opt for a screened-in porch, you can relax and unwind in the stylish elegance of your personal haven.
Find Your Forever Home in Halifax Plantation
There's a good reason why more people are calling Halifax Plantation home for all or part of the year. Here, you'll enjoy convenient access to top-notch amenities and world-class attractions, while still savoring the peace and solitude that you crave. In fact, this attractive community is located nearby Bulow Creek State Park, with entrances just off the legendary Ormond Scenic Loop and Trail.
Now's the time to embrace your dream of custom home ownership. Visit our showcased offerings at both the Volusia and Flagler County Parade of Homes. There, you can also learn more about other houses we build in some of Central Florida's most admired neighborhoods. As always, feel free to contact us at any time with your questions, or to get started on a high-quality custom home of your own.