Mon, Jun 03, 2019 at 5:10PM
---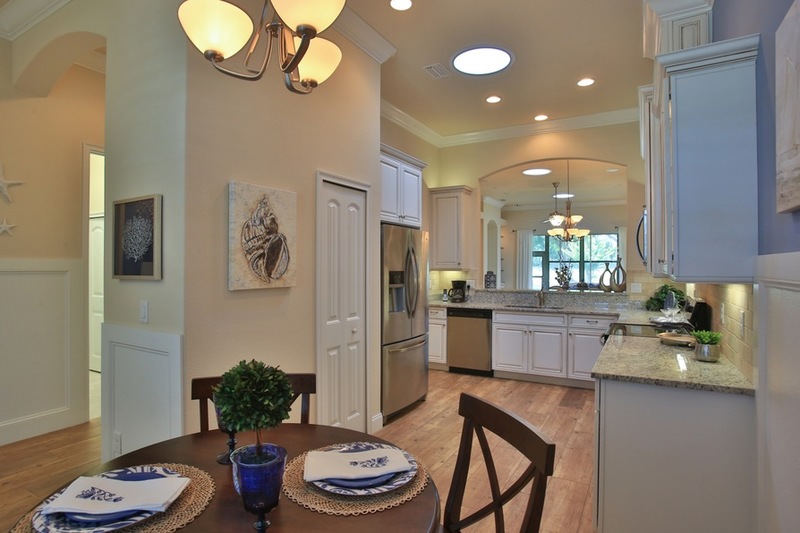 More people across Central Florida are choosing to have a custom home built, and with good reason. Not only is this a straight-forward and affordable option, but it empowers you with freedom and flexibility that you simply can't get with an existing home.
For instance, maybe your current living situation features an awkward layout or clunky amenities. Maybe there are home aspects you've always envisioned that simply aren't possible in the existing situation. The ability to focus on even the smallest of details is a big part of what makes custom home ownership so rewarding.
Best of all, it's simple to get the things you most want and need in a residence without breaking the bank. Use these suggestions to craft a custom residence of which you can be proud, and in which your loved ones will be happy and content for years to come.
Make a Plan
The first step to creating the home of your dreams is to focus on those things you most desire in a house. For example, if you love to cook, kitchen amenities will be top of mind. On the other hand, if your focus is relaxing after a long day, you might want to pay special attention to the bathroom, exterior details, or even a multi-purpose room.
As you're making decisions, keep in mind details such as appliances, light fixtures, windows, landscaping, and more. Your custom home builder is a valuable resource. This professional can help you select features that perfectly match your unique desires and requirements.
See the Big Picture
Now that you've decided on the details, it's time to consider how your lifestyle and requirements might change over the years. While getting older is unavoidable, the good news is that your custom home can easily become a forever residence. That means you and your family members won't ever have to move into a living situation that's less than ideal.
You can achieve this goal by selecting a floor plan that will work well into your routine as the years pass. Consider first-floor rooms that can become bedrooms or used for other purposes, such as home office, yoga/meditation area, guest accommodations, or another idea.
Make Communication a Priority
As mentioned, it's a good idea to reach out to a dynamic custom home builder early on in the process. This helps ensure your vision can become a reality. In addition, when you work with a trusted builder, you benefit from years of experience and insight. You might even discover ideas and options that you hadn't previously considered.
Another benefit of working with a reliable builder is that you'll be kept in the loop every step of the way. After all, this is the home where you'll spend the best years of your life. There should be no secrets or surprises when it comes to your custom home. When you work with an outstanding custom home builder with a proven track record of success, you get the peace of mind that your residence is built according to your exact specifications and requirements.
Work with a Reputable Builder
In fact, for nearly 30 years we've helped countless Central Florida homeowners build their ideal residence in the growing and thriving community of Halifax Plantation. Here's where you'll enjoy many recreation options (including golf, swimming, fitness, and more), all within a short drive to major interstates and top-notch attractions.
Browse our website for ideas, and to witness the elegance and luxury of which we're capable. Then, contact us today to get started on a unique custom residence that you and your family will cherish for decades to come.