Thu, May 30, 2019 at 10:04PM
---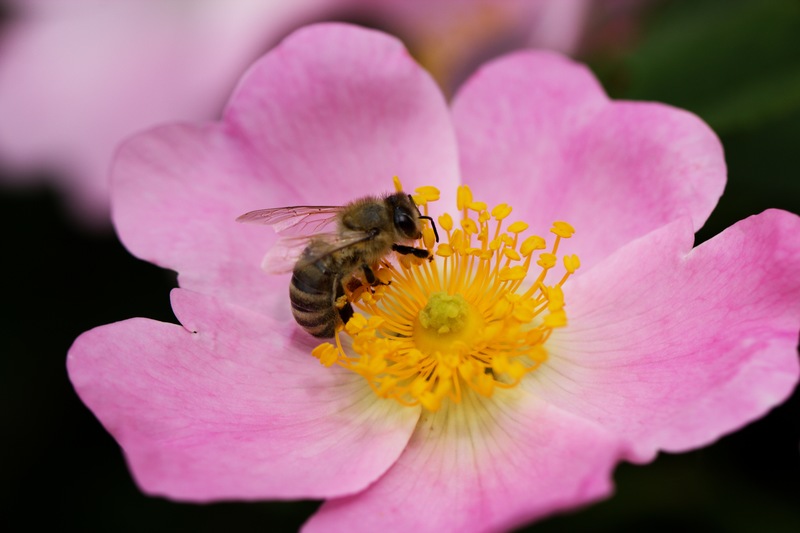 With summer soon approaching you may be beginning to think about potential additions to your garden. The weather in Central Florida during this time of year is ideal for trying out new blooms and while you're at it, you can also help the planet! Bee populations have plummeted in recent years and these little guys are absolutely crucial to the health of over 150 crops across the country. By choosing pollinator or bee-friendly plants, you are helping them sustain a healthy population.
In order to grow the most gorgeous garden possible, try planting an array of bee-friendly flowers in your yard. Here are a few to consider:
1) Black-Eyed Susan
Black-eyed Susans are bright and cheery wildflowers that are native to Florida therefore, when planted, thrive in the sunshine state. These flowers are extremely easy to grow, can survive droughts, and are a favorite of bees and butterflies alike! If you're living in Halifax Plantation, Black-eyed Susans are a coastal go-to due to their salt tolerance. These blooms due best in a sunny, well-drained area of your garden and be sure to deadhead for more profuse blooming.
2) Coral Honeysuckle
Unique and vibrant, coral honeysuckle is a native Florida vine that is recognized by its bright coral or orange, tubular flowers. This gorgeous vine is perfect for jazzing up a fence and bees thrive off their sweet pollen. Coral honeysuckle is also great for ground cover and can help control erosion. These trumpet flowers may also attract a few hummingbirds to your yard!
3) Marigolds
You cannot go wrong with the classic marigolds. Ever wondered why they're so popular in Central Florida gardens? They are extremely easy to grow, bloom beautifully all summer long, and rarely attract unwanted insects or disease. In fact, marigolds are great at guarding your garden from a variety of pests. There is one thing they are sure to attract and that is the beloved honeybee. These summer blooms come in a variety of bright yellows and oranges.
Try pairing your marigolds with a more dark leaf plant to make the flowers really pop. They are often used as ground cover beneath trees or throughout your flower beds and tend to be most effective in attracting bees when planted in large amounts.
4) Lavender
Did you know that bees see in the ultra-violet color spectrum? Because of this, they are especially attracted to blue and purple flowering plants. Plus, these flower colors produce the highest amount of nectar in a flower cluster. These reasons and more are why lavender is an excellent addition to your garden for summer. Hardy and drought resistant, lavender provides bees with the nectar they need to do their job best. They are also gorgeous additions with their rich purple bloom clusters and long flowering range. Lavender also smells lovely and can provide many other benefits and uses to humans.
5) Purple Coneflower
Another shade of purple to consider for your summer garden is the purple coneflower. This diverse perennial adds a bright touch of color while also attracting and feeding butterflies and bees. These plants can grow to three feet and their daisy-shaped flowers bloom throughout the season on tall, furry stalks. When planting the purple coneflower, be sure to choose a well-draining area of soil. Don't worry about a little bit of afternoon Florida thunderstorms, these guys withstand wind and rain like a champ!
Planting a few of these bee-attracting blooms will surely have your garden looking its best just in time for summer. If you're ready to have the yard you've always dreamed of and your current residence isn't quite giving you the space or freedom you desire, consider a custom home in Halifax Plantation. The pride and freedom you will discover in owning your own residence is why so many are choosing to relocate to an estate home in Ormond Beach.
For more than 25 years, we've helped countless Central Florida residents discover the home of their dreams within our thriving community. Here, you'll find large lots available with access to our multitude of neighborhood amenities. Contact us today to discover how easy and affordable it is to live in the residence you've been dreaming of!