Fri, Nov 02, 2018 at 4:35PM
---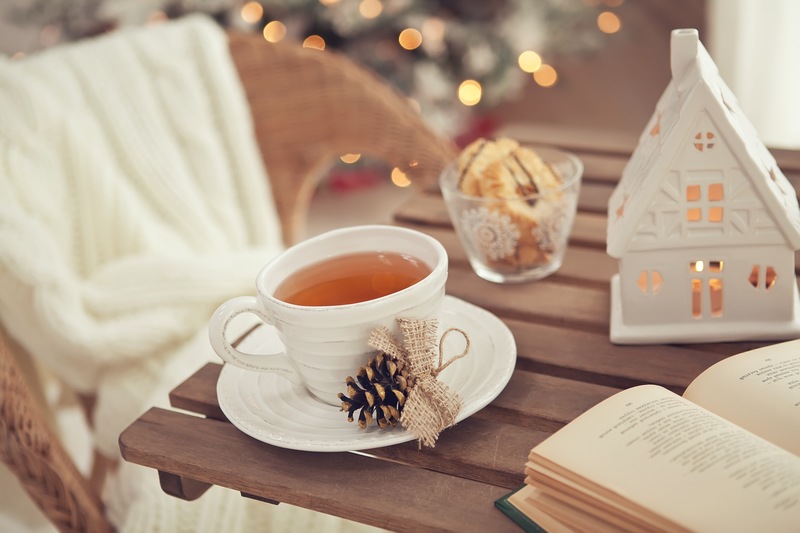 As 2018 draws to a close, you're likely thinking about end-of-year holidays. Now's the time when family and friends gather to share precious memories and make exciting plans for the new year. What better time to "deck the halls" of your custom home with seasonal décor and items of personal tradition?
While you probably have your own tried-and-true style and preference when it comes to decorations, it never hurts to see what others are doing. You might get a new thought or come up with a fun family activity. Here are some of the most popular holiday decorating ideas this season:
Shake Things Up
Some people hesitate to stray from tradition for fear it might hurt the feelings of loved ones. The good news is that it's possible to put a personal spin on décor while still remaining true to original intentions. For example, showcase heirloom ornaments by threading them on a string fastened to the ceiling. Place your creation in front of a window to give these keepsakes a prominent place in your custom home.
You could also swap out evergreen wreaths in favor of a selection that features citrus fruit. Use plastic and foam replacements, or raid your Central Florida backyard for decorating material. Next, bring the greenery inside by draping real or faux evergreen around mirrors, along mantlepieces, and anywhere you want to create a festive accent. You might also choose to string a garland over doors and entryways, to create room transitions. Pinecones, acorns, and other natural elements are ideal for this purpose.
The main idea is to create an inviting ambiance and a welcoming atmosphere. Thankfully, when you build a custom home tailored to your exact desires and requirements, enticing interior design is simple and straight-forward.
Add a Touch of Flair
Still popular this year are free-standing ornament displays. Highlight shiny and sparkly bulbs in a bowl or cake stand. This idea also makes an eye-catching table centerpiece. Another favorite is to place silver bells in a clear, oversized goblet. This is a simple way to produce an elegant atmosphere.
You can also get creative with place settings. Jazz things up by adding personalized ornaments, glittery garlands, small lights or votive candles, and novel trinkets. Or, make tiny holiday trees by clipping (or purchasing) small pieces of evergreen, and then placing them in egg cups. This makes a dazzling display that will surely create smiles.
Take your personal style to a new level by fashioning innovative window displays that downtown shops would envy. As an added bonus, this is an activity that involves participation from the whole family. You might even start a new neighborhood tradition. You can also wow your guests with your creativity and efficiency by turning last year's holiday greeting cards into this season's celebration bunting.
Foster Pleasant Memories All Year Long
When you celebrate the holidays in the comfort and quiet of your custom home, making new memories and celebrating time-honored traditions is fun and enjoyable. But it doesn't have to end there.
One of the big benefits of living in a custom home is that you're in control every step of the way. From concept through construction, it's possible to finally have the home of which you've always dreamed. It all starts by partnering with a trusted and reputable custom home builder in Central Florida.
For more than 25 years, we've helped countless people across the country find their comfortable and relaxing forever home in Halifax Plantation. Conveniently located near Interstate 95, you'll enjoy easy access to major attractions in Daytona Beach, Saint Augustine, and beyond. Plus, you'll benefit from the "real Florida" feel of this inviting and peaceful locale. Contact us today to learn more about the adaptability and affordability of custom home ownership.