Wed, Mar 18, 2020 at 3:05PM
---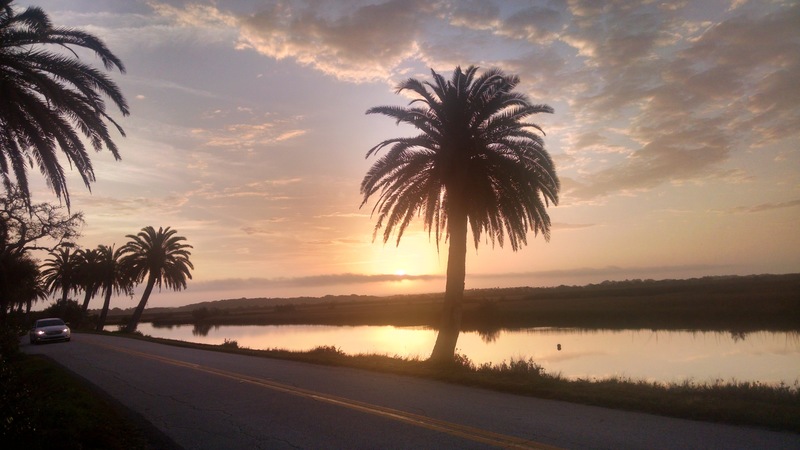 You might pass by it every day and not even know it's there. Or, you could have heard stories about the thrill of driving the Ormond Scenic Loop and Trail, but have yet to experience it first-hand. Affectionately known as simply "The Loop," this is a series of scenic state and county highways that together form a 30+ mile relaxing cruise opportunity that spans both Volusia and Flagler Counties.
Equally popular with bikers, cyclists, and motorists of all kinds, this attraction is truly a gem in Ormond Beach. In fact, The Loop was designated a Florida Scenic Highway in 2007. Read on to learn more about this fun and exciting activity.
Natural Encounters
While there are no "rules" surrounding where to start and end your journey, you may wish to begin on Beach Street in Ormond Beach. From there, you'll soon encounter natural beauty hardly seen anywhere else. A canopy of trees makes it feel like you're driving through a natural wonderland.
On the way, you'll see attractions such as Tomoka State Park, Bulow Creek State Park (home of the world-famous Fairchild Oak), Ormond Tomb Park, and several cutoffs where you can go fishing or simply soak up the beauty and majesty of Central Florida nature.
Amazing Views
In fact, whether you're the driver or a passenger, there's so much to see along this route that you'll have to make plans to visit again. That's because no two journeys are exactly the same.
Should you choose to drive a leg of The Loop that takes you along A1A, you'll marvel at spectacular ocean views. When you roll down your windows, drop the convertible top, or soak up the sights and sounds in your motorcycle, you'll also get to experience the fresh sea air. Many unique shops and restaurants dot this path.
Interesting Events
In addition, several events are planned throughout the year that celebrate not only the Ormond Beach lifestyle, but also the pristine natural beauty we enjoy here. That includes programs in state parks, bird watching opportunities, hiking, fishing, friendship meetings, and simply basking in the Central Florida sun.
Every Day Comfort
The Loop is one of the many attractions and unique details that keep people coming back to the Ormond Beach area again and again. In fact, many folks who visit choose to call Ormond Beach home for all of part of the year. Now's your chance to join their ranks.
When you create a high-quality custom home in this area, you not only gain access to the natural wonders mentioned here, but you'll actually have a "best of all worlds" experience. That's because Halifax Plantation is conveniently located near major highways, top-notch attractions, world-class amenities, and modern-day conveniences. Browse our website to learn more about the beauty and elegance that awaits. Then, contact us today to get started on your new custom home.