Wed, Jun 12, 2019 at 5:15PM
---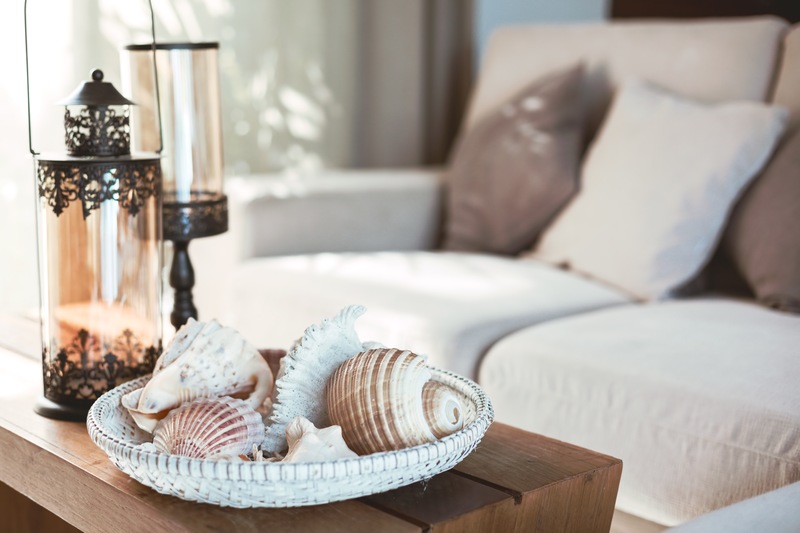 Ormond Beach is known across the country and the globe as one of the most dynamic and family-friendly beachside communities around, and with good reason. Visitors and residents alike appreciate the laid-back and welcoming lifestyle here. It's one of the main reasons why John D. Rockefeller chose to make Ormond Beach his summer home. In fact, his residence, The Casements, is still a major attraction in town.
Along with historical significance, simply driving around Ormond Beach makes you feel like you're already in the ocean, or soaking up the sun's rays from the sand. That's due in no small part to the careful decoration and attention to detail of residents here. Now, you can join those ranks by incorporating interesting and innovative accents into your custom home. Here's how to get started:
1) Keep It Simple
Common advice among interior decoration experts follows the "less is more" idea. That means adding small details to your home is often just enough to add intrigue. So, you might want to feature light-colored glass objects such as a window vase or yard globe. Or, you could feature earth tone throw pillows and curtains inside.
In addition, it's wise to keep in mind flooring and layout. Many Ormond Beach residents prefer an open and airy motif that allows for freedom of movement and expression. Of course, the ultimate decision will be up to you. That's one of the many perks of custom home ownership: you call the shots every step of the way.
2) Be Community-Minded
While there are many outlets to get home decoration ideas (including online and several television shows), sometimes all it takes to find inspiration is to simply drive around town. Doing so comes with the added benefit of exploring and discovering all of the amazing amenities and world-class attractions that Ormond Beach has to offer.
While some people choose to accent their homes with authentic beach artifacts (such as shells, driftwood, and similar), others find comfort and solace in artwork depicting Ormond Beach and the surrounding area. Several art shows held each year in the community can serve as sources of inspiration and ideas.
3) Incorporate Tropical Décor
You might have heard Florida referred to as the "American Tropics." That's because the Sunshine State features year-round pleasant weather conditions, and family-friendly attractions you won't find anywhere else. Central Florida, in particular, is often regarded as an ideal location for anyone who loves outdoor adventure, art and culture, music and entertainment, and any number of leisure activities.
You can embrace the tropical ideal by adding festive features to your home décor. For instance, pastel colors do wonders to brighten a room. You might also opt to display art and antiques that depict the coastal lifestyle. Your custom home builder will also have valuable insight and advice on how best to make your residence match your unique desires and requirements.
4) Change Things Up
Some people think that Florida doesn't have any seasons. That's simply untrue. Though subtle, the changing of seasons is apparent in Central Florida when you know where to look. Of course, one sign is holiday decorations. Add a festive flair to your motif by wrapping lights on palm trees outside your residence. You can also embrace other holidays by selecting décor appropriate to the season.
In fact, design experts say keeping the interior of your custom home in a constant state of change helps make the space feel like a personal haven and relaxing oasis.
5) Start Strong
Every outstanding residence starts with the details. That's exactly what you get with a high-quality custom home. There's no need to put up with awkward layouts or home features that only cause aggravation and distress. Instead, when you work with a trusted and reputable custom home builder, you get everything you've always desired in a home, with none of those things you don't want or need.
For nearly three decades, we've been proud to exceed the expectations of countless homeowners across Central Florida. That attention to detail and commitment to the highest level of customer experience has helped us build a solid reputation as a premier builder in Central Florida. In fact, we've been the featured builder in both the Volusia and Flagler County Parade of Homes events.
Browse our website for ideas and insight that blend with your unique personality and desires. Then, contact us today to get started on a stand-out custom home of your own.