Wed, Oct 03, 2018 at 10:05AM
---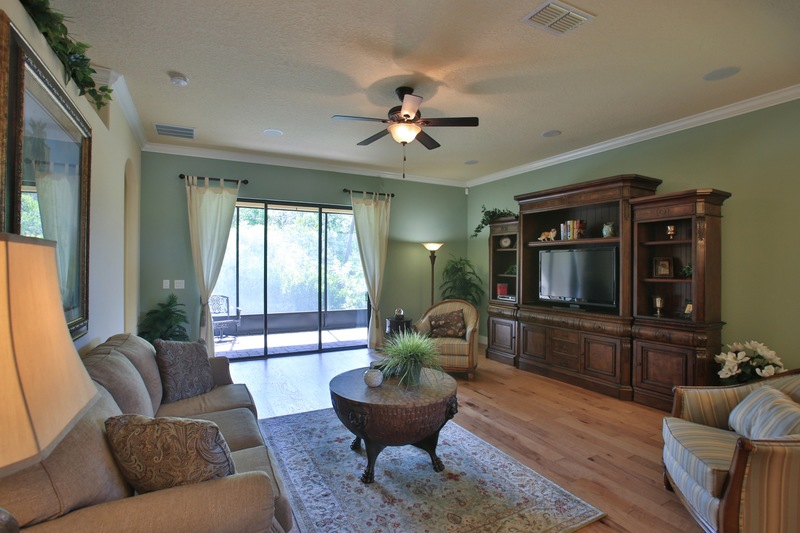 These days, there are so many options for living space that making a decision can seem overwhelming. However, it's important to keep your focus on what's best for you and your family. While you might find places that are just okay, settling on a sub-par home shortchanges your quality of life.
Don't shut yourself out from opportunities to maximize living enjoyment. When you create a quality custom home, you provide every member of the family with the tools they need to live life to the fullest. Here's how to get started:
1) Focus on Décor
Houses consist of walls and a roof. Homes go the extra mile and incorporate everything you most want and need to create a personal haven. Make details count by surrounding yourself with art and décor that perfectly match your lifestyle.
That includes everything from wall art, to eye-catching rugs and furniture, lighting, and more. The idea is to feature items that are meaningful and comforting to your and your family. This way, everyone will feel welcomed and included. In addition, your custom home will become a relaxing haven for anyone who visits.
2) Embrace Space
It seems every year the space debate changes. Some people say it's better to have less space and live a minimalist lifestyle, while others appreciate the adaptability that having extra space provides. In the end, your family's personal preferences and requirements will dictate how much room you need.
Thankfully, custom homes can feature as much or little space and storage that you need. If you enjoy cozy areas, consider an intimate dining room. Those who work at home can choose a full-sized office, or a secluded work space in between other rooms of your custom home.
In addition, storage is always a consideration. Does your family love to decorate for the holidays? You'll need somewhere safe to store those seasonal items. Likewise, if you enjoy personal projects (such as carpentry, gardening, and more), having access to storage is a great way to keep these items out of sight until they're needed.
3) Create Defined Areas
Who says your house must follow a set pattern? One of the great things about owning a custom home is that you're in full control. You can easily select novel features that match your unique personality. That includes everything from a breakfast nook, to walk-in closets, and much more.
You can even harness the beauty of Central Florida by creating a bright and sunny room full of attractive indoor plants. This space is ideal for reading, studying, or simply enjoying quality time with friends and family. Surrounding yourself with personal comforts will help you feel relaxed and at home every day of the year.
4) Become One with Nature
Central Florida's natural beauty is unmatched anywhere else in the state, country, and even across the globe. That's why it makes sense to bring the outside in through innovative custom home ideas. That includes everything from a Florida room, pool enclosures, outdoor patios, and more.
Now that the weather is cooling, it's easy to imagine yourself enjoying a morning cup of coffee on the back porch as the sun rises, or having drinks with friends and family at the end of the day in your beautiful backyard. Your custom home is just that: tailored to your exact needs and preferences.
5) Make It Your Own
Maybe you've always dreamed of living in a home with specific features and amenities. Or perhaps your current living situation has become unrealistic or even cumbersome. Whatever your specific situation, it's nice to know that a quality custom home is like a blank canvas waiting for your personal touch.
For more than 25 years, we've exceeded the expectations of countless Central Florida homeowners. Family owned-and-operated, we're continually focused on providing you and your loved ones with the very best custom homes available. Browse our website to learn more about our process. Then, contact us today to get started on a custom home of your own.