Wed, Apr 03, 2019 at 11:03AM
---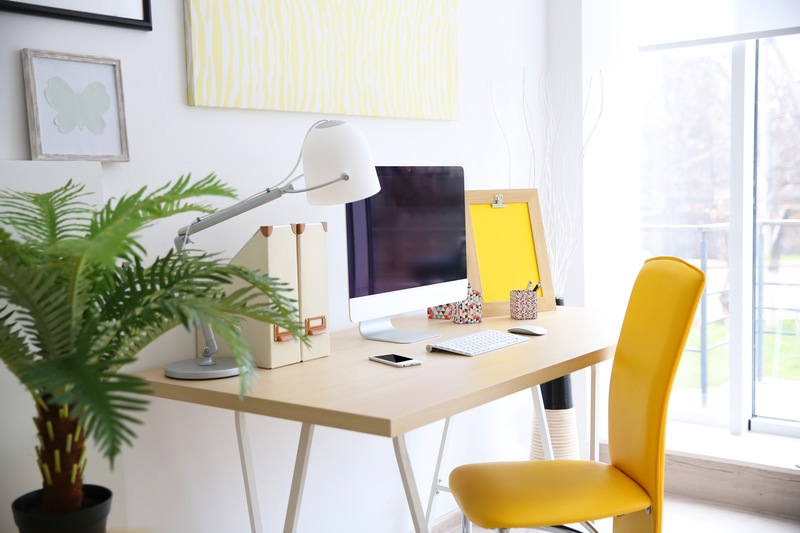 One of the many benefits of living in a high-quality custom home is the ability to select features and amenities that perfectly match your unique lifestyle preferences. That includes finally getting all the space you most want and need.
Still, it can be difficult to decide the best ways to utilize this extra room once you have it. Rather than allowing these spaces to sit dormant, it's best to think of creative uses that will help you make the most of your custom home. Here are some of the most popular flex room ideas:
1) Home Office
Imagine a dedicated space where you can work right from the comfort of your own home. It's possible when you convert your spare room into a functional home office. This way, you'll accomplish more work and cut the commute time in the process. That's more moments you can spend making precious memories with friends and loved ones.
Whether you enjoy a cozy spot filled with all the objects that best help you be productive, or a spacious area with minimal furnishings, it's possible to work from home in comfort and style.
2) Kids' Playroom or Pet Place
Even if children have a bedroom of their own, they still appreciate the ability to spread out. Plus, it's easier to keep an eye on kids when they're not cooped up in the room all day. In addition, a playroom allows every member of the family to interact with children in a meaningful yet casual way.
You could also use this space as an area where pets can roam and relax during times of inclement weather. Even when the sun's shining, pets still need a spot where they can be close to the action while still being free to do what they want.
3) Hobby Room
Your home is your personal haven. That's why it makes sense to set up favorite spots where you can enjoy activities that interest and excite you. Your flex room makes the perfect space for crafts, wood working projects, reading, watching television and movies, and any other past time.
You could also fashion an in-house entertainment center that rivals any arcade. Here, you can set up game tables, feature video games, and even set up a bar or café area. You'll also have your own ideas on how to make your flex room perfectly match your needs.
4) Guest Accommodations
Central Florida remains a hot spot for vacation fun. Also, with staycations on the rise, friends and loved ones could stop by on a moment's notice to log some quality bonding time. It's a shame to have to send relatives and family members away to stay in some stuffy hotel room, or make a long trek back home.
Instead, you can transform your flex room into an inviting bedroom where people will feel welcomed and content to stay over for a few nights. With a little creativity, this space can even rival the most fancy accommodations elsewhere.
5) Other Ideas
These are just a few of the many ways you can make great use of the flex room in your custom home. Of course, you'll also have your own thoughts for making your residence stand out. That's the great thing about custom homes: you get all the things you've ever wanted in a house with none of the undesirable elements of existing structures.
In fact, for nearly three decades we've assisted countless Central Florida residents in creating the custom homes of their dreams. Now, it's your turn. Browse our website to see the striking houses we're able to create. Then, contact us today to get started on a high-quality custom home that you and your family can treasure for decades to come.