Fri, Sep 27, 2019 at 4:24PM
---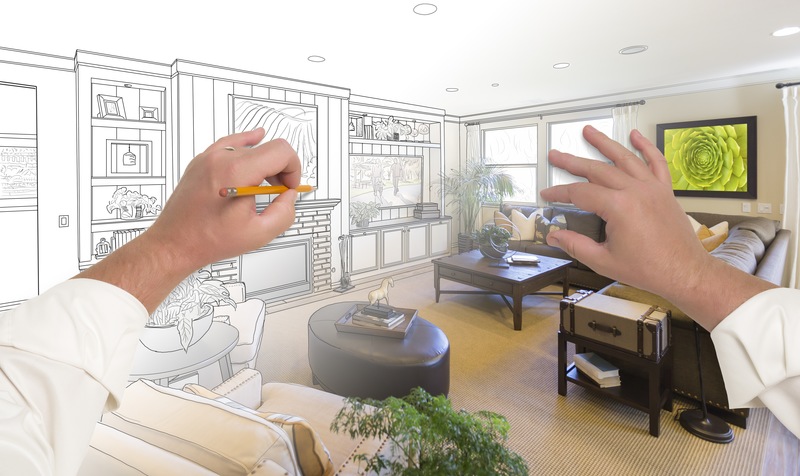 Making the decision to have a custom home built for you and your loved ones is an exciting and rewarding one. Just imagine how much your life (and the lives of your family members) will change for the better when you get a fresh start in a residence that's tailored to your specific desires and requirements. Still, it's important to consider a few details that can help ensure a long and happy life in your new custom home.
That includes not only the things you most want and need right now, but also what might be important as the years pass by. Thinking of the future in this way will help you create a welcoming and peaceful home atmosphere where friends, family, and visitors will always feel safe and comfortable. Get started with this advice.
1) Know Your Wants and Needs
To begin, it's best to have at least a general idea of what you'd like to see in your new custom home. That process starts by finding the answers to a few key questions. For instance, how many people will be living in the residence, and is that number expected to change over time?
You should also consider details such as what you'll do with a spare room, how many guest rooms you'll require, added amenities, and what kind of floor plan you'll choose. If all of this sounds confusing and even overwhelming, it's nice to know that there are skilled and qualified builders who can offer valuable insight and advice.
2) Be Realistic
Dreams aside, most of us must work within a budget. That means you might have to update your initial plans to match your current capabilities. The good news is that you can often achieve the things you most want and need in a home, and still meet your financial plans and outlook.
The first step is to speak with an outstanding builder with a proven track record of success. This professional can work with you to find solutions that will be satisfying for every member of the family.
3) Plan for the Future
As mentioned, your custom home can easily become a forever residence. With that reality in mind, it's wise to think of how your needs (and the requirements of your family members) will change as the years pass by.
This is where the features, function, and flow of your home converge. During this process, it's also wise to consider things such as how much natural light will enter your home. Psychologists contend that natural light has a direct correlation to mood, and can actually improve your overall quality of life.
4) Avoid Common Pitfalls
Some people think they can rush into a custom home project, while others get frustrated and end up having second thoughts about their decision. It doesn't have to be that way. The truth of the matter is that building a custom home is a pleasant and rewarding experience for most homeowners.
The trick is to pay attention to details from the start. That includes lot selection, floor plan considerations, neighborhood, and similar. It's also essential to partner with a dependable builder who can help make your dreams a reality.
5) Team with a Dynamic Builder
In fact, when you choose a high-quality custom home, you join a network of people who now have the residence of their dreams. From the front door, to the ideal floor plan, landscaping, and much more, you can easily get all the features you've ever wanted in a home, with nothing that you don't need.
For nearly 30 years, we've built a solid reputation as the premier custom home builder in Central Florida. The outstanding community of Halifax Plantation is just minutes from the quaint, seaside city of Ormond Beach. Here, you can enjoy unique shops, restaurants, and attractions.
Best of all, you'll be close to needed amenities and top-notch entertainment options, while still enjoying a peaceful quality of life nestled among nature. Contact us today, and make this year the one where you finally move ahead with your plans to build a high-quality custom home that you and your family will cherish for decades to come.