Fri, Jun 14, 2019 at 5:12PM
---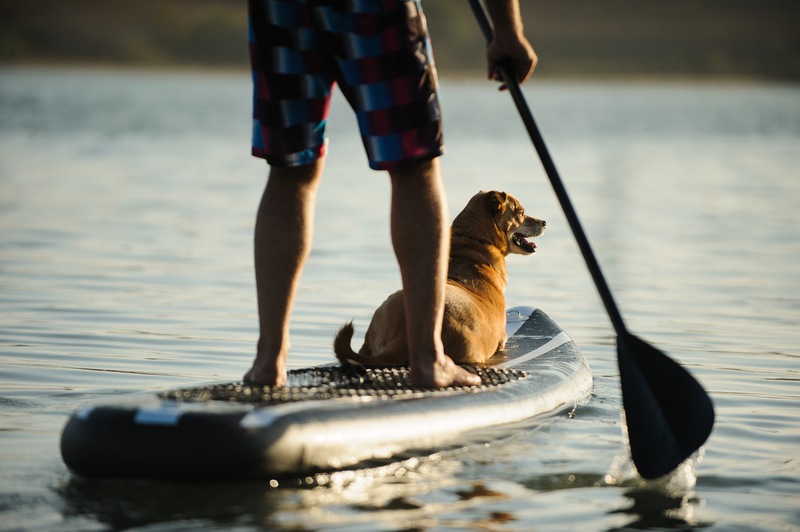 One of the many perks of living in Ormond Beach is that you're never far from opportunities to have fun in and on the water. In fact, standing in most any spot in town, you can go one direction and reach the beach, and in the other direction you can witness the majesty of the Halifax River and other Central Florida water highlights.
This season is the ideal time to make plans for fun and enjoyment that the whole family will remember for years. Use this advice to create summertime activities to maximize comfort and satisfaction.
The Beach
As mentioned, one of the major highlights of Ormond Beach is the beach itself. In fact, this area has been hot spot for tourists and locals alike, dating way back to the early 1900s. While Daytona Beach is now known as the home of NASCAR, it's Ormond Beach that gets the distinction of being the "birthplace of speed." Here's where early racecar enthusiasts pushed their machines to the limits, to the delight of watching crowds.
While you won't see racecars on the beach today, there are areas where you can drive and park your vehicle right on the beach, giving you reliable access to comfort and needed amenities, so you can enjoy a fun day by the sea. It's a luxury that's unique to Florida.
There are times, however, where you want and need to be a little farther way from the ocean. Get the best of both worlds at Andy Romano Beachfront Park. This modern area features top-notch amenities such as clean and accessible restrooms, children's playground, splash pad, covered picnic areas, and grills. It's a great way to take a breather from the beach, but still be close enough that you can get waterside again in just minutes.
Waterparks and Splash Pads
Along with Andy Romano Beachfront Park, there are many other splash pads and waterparks in and around Ormond Beach where kids and the young at heart can cool off in style. For example, Daytona Lagoon boasts fun for all ages. Plus, you can easily walk to the Oceanfront Shoppes, or take in the scenery with your family as you stroll along the Boardwalk.
Also in Daytona Beach is Sun Splash Park. Kids love playing in the water at this attraction. Adults in your group will also enjoy making the water "dance" or jet in a synchronized pattern. Many other communities nearby Ormond Beach also feature safe and kid-friendly splash pads and water activities.
Other Natural Attractions
When it's time to dry off (or if you're simply looking for a break from the heat of the sun), it's easy and enjoyable to log a leisurely drive along the Ormond Scenic Loop and Trail. You can also take a pit stop at Bulow Creek State Park, Tomoka State Park, and other natural attractions where you can observe native plants and wildlife.
Another activity that's increasing in popularity is taking a paddleboard down the Tomoka River. It's one of just a handful of areas that have been designated by the state as official paddling trails.
Located in Central Park, the Ormond Beach Environmental Discovery Center houses interactive exhibits and close-up views of local wildlife, flowers, and plants. That includes a small pond stocked with fish and turtles to observe and enjoy.
Just down the road, the Ormond Memorial Art Museum and Gardens provides a peaceful backdrop where you can unwind after a long day of programs and activities. This attraction also features monuments to veterans of foreign wars.
Year Round Fun and Games
These are just a few of the many ideas for summertime fun in Ormond Beach. In fact, more people who visit the area choose to live here for all or part of the year. That's largely because of the welcoming atmosphere and wealth of family-friendly activities.
Imagine enjoying a pleasant beach day with your loved ones, then coming back to the luxurious elegance of your custom home and whiling away a lazy afternoon. That dream can easily become a reality when you work with a dynamic and dependable builder.
For nearly 30 years, we've helped people from across the country and the globe find their ideal spot in Halifax Plantation. Here, you'll enjoy top-notch entertainment and recreation (including golf, tennis, swimming, and more), plus convenient access to the beach, state parks, and major interstates. Contact us today to reserve your spot in this growing and thriving community.