Wed, Mar 18, 2020 at 3:01PM
---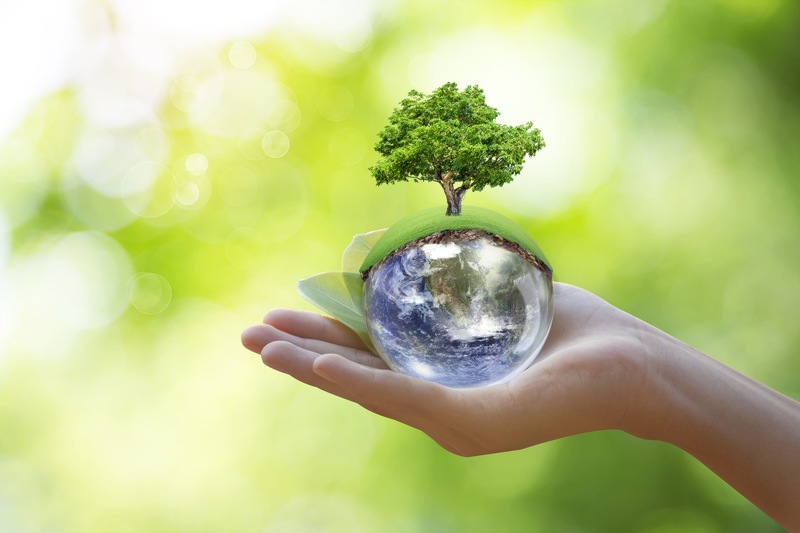 The Ormond Beach area has long been known as a hub of natural beauty and appreciation. However, this year there are many novel ways you and your loved ones can get involved. It's one more reason why this region maintains a focus on community building and friendly interaction with like-minded neighbors who share the same interests.
This year, Earth Day, Keep America Beautiful Month, and Lawn and Garden Month coincide to create a trio of events focused on harnessing and continuing the natural wonder of the area. Read on to learn more.
Earth Day
In 2020, people from across the country and even the globe will gather to celebrate the 50th anniversary of this annual event. Popular activities include hosting a picnic for family and friends, taking part in an Earth Day event, planting trees, cleaning up beaches and roadways, and much more.
Keep America Beautiful Month
The idea behind Keep America Beautiful Month has been to promote "green" activities and endeavors that contribute to a better environment for everyone. So, you and your loved ones can help by picking up trash you see around the larger community, learning about and implementing recycling opportunities, and helping others understand the need for increased awareness of and action about environmental issues.
Started in 1971 in collaboration with both the Boy Scouts and Girl Scouts of America, this program involves school children, parents/guardians, community members, organizations, and individuals who want to do right by the communities where they live and visit.
Lawn and Garden Month
Maintaining a healthy lawn and garden is about much more than mere aesthetics. In fact, environmental experts say each and every person in the community can do their part toward long-term sustainability.
During Lawn and Garden Month (and also throughout the year), homeowners are encouraged to rake lawns, pick up leaves and debris, feed and seed, carefully water, and mow higher so as to avoid weed infestation and diseases.
Year Round Comfort and Relaxation
As mentioned, the Ormond Beach area has long been known as a natural destination, and with good reason. Along with the world-famous beach, here's where you can enjoy interesting attractions such as Tomoka State Park, Bulow Creek State Park, Bailey Riverbridge Gardens, the Ormond Beach Environmental Discovery Center, and much more.
For nearly 30 years, we've helped countless homeowners just like you find their ideal spot in Ormond Beach. This is where you'll encounter unique shops and restaurants you simply won't find anywhere else. In addition, you're also close to major highways, needed amenities, and interesting attractions. It's one more reason why more people who visit the area return to call Ormond Beach home for all or part of the year. Contact us today to learn more about how you can create a high-quality custom home that's tailored to your specific desires and requirements.