Wed, Apr 18, 2018 at 3:10PM
---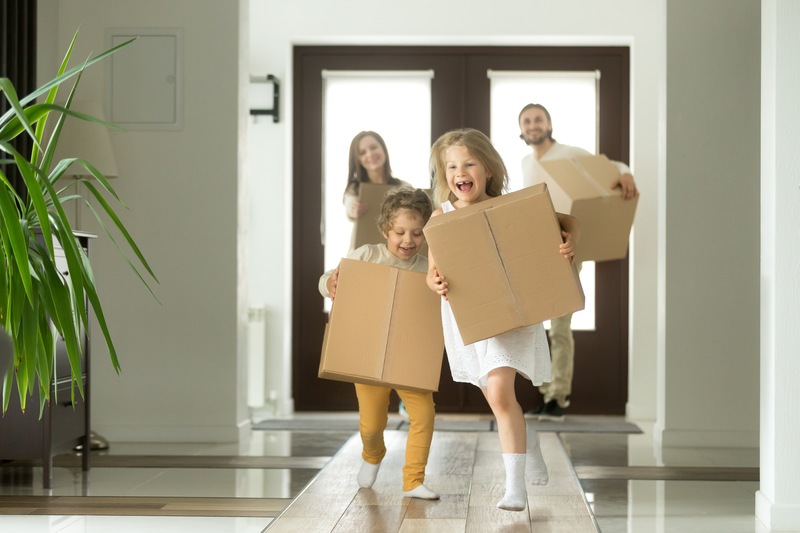 Knowing the right time to move into a new home is about more than just market conditions. There are many factors to consider, including updates in family dynamic (birth of a child, the death of a loved one), neighborhood changes, and lifestyle requirements (retirement, assisted living).
Understanding the signs will help you better prepare for an impending move, and also provide you with valuable resources to make the transition as smooth as possible. Here's how to determine the right time to move into a new home:
1) Your Goals Have Changed
One of the most common moves is from renter to homeowner. More people are seeing the benefit of owning property and building equity rather than making monthly payments with nothing to show. For many renters, the transition to home ownership also reflects a desire to settle down and become productive members of and contributors to the communities in which they live.
Another excellent sign for homeownership preparedness is job security and comfortable finances. When your long-term goals and safeguards seem solid, it might be time to research purchasing a new home.
2) You Know What You Want and Need
The answer to our problems is often right in front of us. These are the times when we know what needs to be done, even if the process to accomplish those goals isn't yet crystal clear.
Start by asking yourself the following questions:
What living conditions are most important to me and my family? Does my current setup achieve these goals?
Do I have enough space (bedrooms, storage) to accommodate my requirements?
Am I living in my ideal neighborhood? If I could start over, would I choose to live here?
Is my current home close to the places I frequent (work, school, shopping/restaurants, amenities)?
If your current setup falls short of these goals, it might be time to buy a new home. The fact is, custom homes are both affordable and personalized, so you can easily create a residence to match your exact wants and needs.
3) You Can't Wait to Settle Down
One of the things about renting or living in a constantly changing area is the uncertainty of the residential environment in the coming years. However, when you choose to have a custom home built in a thriving area such as Halifax Plantation, you get a built-in community with world-class amenities.
Even in a changing world, it's possible to be part of a friendly neighborhood with a consistently-positive atmosphere. What better place to enjoy quality time with friends and family, creating memories that will last a lifetime?
4) You're Already Looking
Many prospective home buyers have already begun the process online. Some are well-versed in the buying process and even have the financial data already written down. It's important to realize, however, that not all properties are what they seem, and not every home is listed online. Custom homes, for instance, won't show up in a search, though this option could be the best one for your unique desires and requirements.
For more than 25 years, we've delighted homeowners with the personalized style and service we offer. Our friendly and qualified team members work closely with you to create a residence of which you can be proud, that perfectly matches your specific goals and desires.
Browse the 'Community' section of our website to learn more about the homes we build, and about the surrounding area. Then, contact us today to get started on the custom home you've always dreamed of.