Fri, Sep 27, 2019 at 4:21PM
---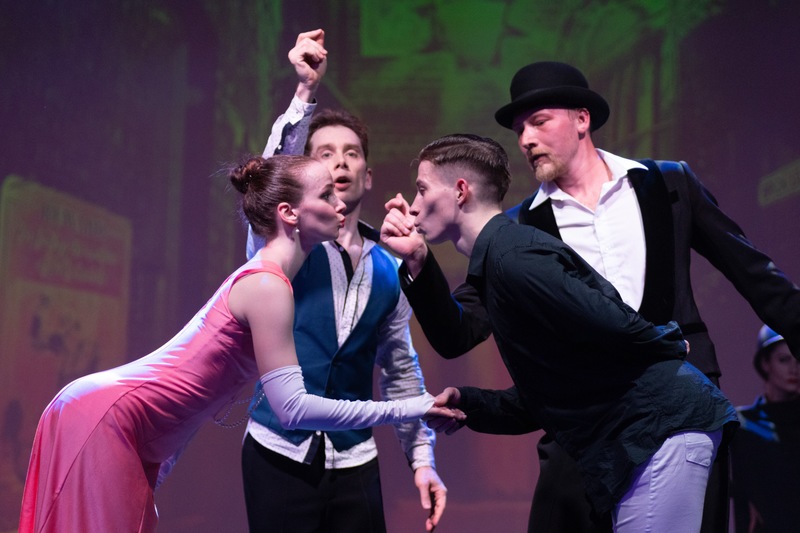 Nothing quite compares to the joy and pleasant experience of watching a play or stage show. In fact, for centuries people have flocked to theaters across the country and the world to take in dramatic presentations. Now, you can share that devotion to and appreciation for local art and culture.
Once thought of as an area devoid of arts and public performance, today Central Florida is actually a leader in arts and cultural events and programs. That includes opportunities for both children and adults to be involved in and regaled by local theatre productions. Read on to discover some of the many options available to you.
Ormond Beach Performing Arts Center
This 23,000 square-foot facility comfortably seats up to 600 guests in stadium-style. It's home to theatrical performances, dance competitions, public concerts, recitals, and similar. This venue is fully-accessible to all patrons, and happily provides accommodations to guests with special needs.
In addition, the Ormond Beach Performing Arts Center is the new home of the Children's Musical Theatre Workshop (previously known as Starshine Kids). Geared toward school-aged youth in the Central Florida area, this program instructs up to 300 students each year in the fine details of performance art.
Peabody Auditorium
This venue has been a long-time staple for live entertainment in the Daytona Beach and Central Florida region. Dedicated in 1949, the Peabody Auditorium has gained national and even international attention. Notable past performers include:
Liberace
Elvis Presley
Frank Sinatra
Simon and Garfunkel
Willie Nelson
Jerry Seinfeld
David Copperfield
local performers
and many more

This venue is also home to the Daytona Symphony, which each year hosts musical concert and ballet performances from global artists.
Local Outlets
In fact, there's no shortage of live theatre and stage entertainment options near Ormond Beach. Other popular institutions include DeLand's Athens Theatre, Cinematique Theater in Daytona Beach, the Daytona Playhouse, Shoestring Theatre in Lake Helen, the Little Theatre in New Smyrna Beach, and many more.
Further up the coast, countless guests have enjoyed pleasant evenings filled with laughs and entertainment at the Flagler Playhouse in Bunnell. This venue has put on consistent productions since 1978.
The "Theatre" of Nature
Along with riveting, humorous, and insightful plays and theatre offerings, sometimes you just need to get out and connect with nature. Thankfully, the Ormond Beach has a wealth of opportunities to do just that. From the beach itself, to hunting and fishing options, camping, hiking, and similar, this region is a nature lover's paradise.
In fact, the dynamic and thriving community of Halifax Plantation is ideally-situated just off the Ormond Scenic Loop and Trail, and right across from the world-renowned Bulow Creek State Park. Easily accessible to major interstates and roadways, this neighborhood also enjoys a quiet and laid-back atmosphere. Browse our website to witness the elegance and beauty that awaits you here. Then, contact us to get started on a high-quality custom home that you and your loved ones will cherish for years.