Tue, Jan 21, 2020 at 1:35PM
---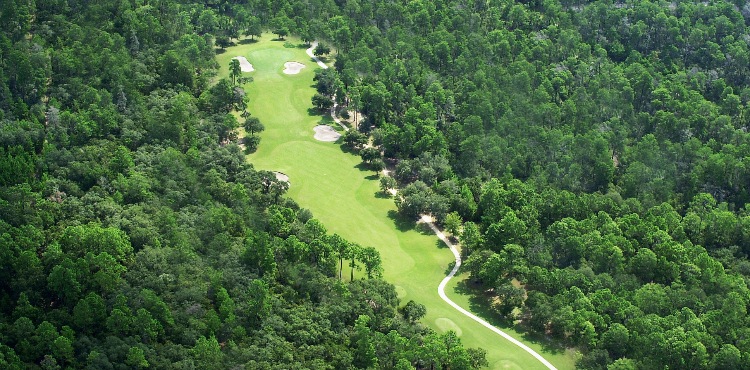 The Ormond Beach area has been linked to the dynamic game of golf for decades. In fact, businessmen John Anderson and Joseph Price built the first golf course in Ormond Beach (and the first in Volusia County). Later, they created another course at the Ormond Hotel. In fact, part-time resident John D. Rockefeller loved golf so much that he played at the hotel course well into his 90s.
That spirit of fun and inclusion still exists in Ormond Beach today. Read on to discover how you can feed your passion for golf, meet new friends, and enjoy the majesty of Central Florida nature, all in one day.
Golf on Your Terms
It can be difficult to get a group together to golf on any given day. Coordinating schedules is tough enough, and then inclement weather could ruin your plans. Who has the time or energy to put up with that kind of frustration?
By contrast, when you live in an outstanding golf community such as Halifax Plantation, you have plenty of opportunity to play every day. Plus, you get the pleasure and satisfaction of owning a unique custom home in a planned community — surrounded by like-minded neighbors who share your same interests and values. It doesn't get much better than that.
Improve Your Quality of Life
Along with a reliable golf membership, when you live in a pristine golf community, you'll also be in a position to achieve optimal health and wellness. That comes not only from playing golf, but also taking part in the many other activities available. Psychologists say just being outside is enough to boost mood and improve self-esteem.
You'll also make new friends that could last a lifetime. Along with golf, there are many other ways to keep active and alert. That includes swimming, hiking, team sports, and hosting social functions in the privacy of your custom home.
Enjoy Everyday Leisure and Relaxation
In fact, Halifax Plantation is nestled in the heart of Ormond Beach nature. This way, you'll get a "best of all worlds" experience. The neighborhood is close to I-95 and needed amenities. It's also nearby the famed Ormond Scenic Loop and Trail. Here's where you can get quick access to Bulow Creek State Park, Tomoka State Park, and other points of interest.
Browse our website to see the residential beauty and elegance we're able to create. You can also learn more about our course and other benefits of living here. Then, contact us today to start living the life you deserve, and of which you've always dreamed.