Sun, Jul 07, 2019 at 4:20PM
---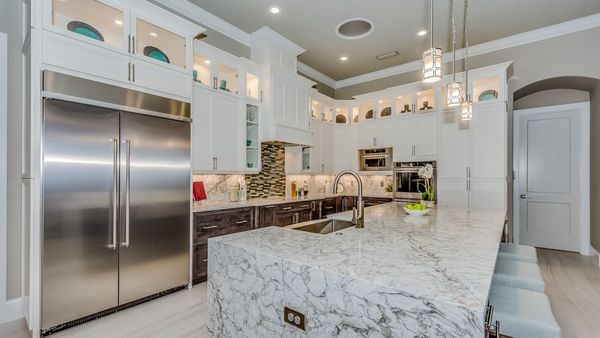 Between seasonal decorations, holiday décor, and changing items to keep your home looking and feeling fresh, the need for reliable storage is always present. The trouble is, some existing structures simply don't feature ample storage space. That means you either have to discard items (and then buy them again next year), or rent a costly storage locker. Neither solution is ideal.
Thankfully, there are ways to keep all your necessary stuff, while maintaining a stylish and clutter-free home. One of those options is to create a high-quality custom home. Not only will you get all the things you've always wanted in a residence (and none of the drawbacks of existing homes), but you'll also provide your loved ones with a safe and dependable area that can bring relaxation and enjoyment for decades. Use these tips to maximize storage in your home.
De-Clutter and Repurpose
While it's understandable that you'd rather not discard any necessary items, a good place to begin is to evaluate whether you really want or need these things. Donate unused items or find a new purpose for them.
For instance, a trunk or chest can serve dual-purpose as both storage and furniture/décor. You could also add a back and hooks to a bench to fashion a mud room station. Another idea is to make storage a priority when you build your custom home. This way, you'll never be at a loss for dependable areas to store your most needed items.
Practice Creative Use of Space
Along with repurposing, you'll have fun finding ways to maximize your space with innovative ideas. That includes under-the-bed storage, in-wall dressers, hanging kitchen pot/pan racks, bookcase/décor showcases, and more.
In the garage, you can hang bicycles and other equipment to increase space for vehicles, sports equipment, and similar. Or, you could create separate storage containers in the bathroom, so everything has its own space.
When you build a high-quality custom home, you can also add other interesting elements such as under-stairs storage, additional cabinets, creative entryways, and more.
Focus on What's Important to You
Maybe you're a wine connoisseur and need a space to store your most prized selections. Cabinet storage, wine racks, and pull-out shelving are all great options. Perhaps you'll use innovative storage ideas that allow you to convert a flex room into your hobby space, home office, gym/mediation area, guest accommodations, and similar. You might also choose to increase the amount of kitchen storage, so you'll never have to do without necessary cooking or baking items.
One of the many perks of building a custom home is that you're in control every step of the way. Since your home can and should feature all of the things you most want in a residence, you'll end up with a personalized haven tailored to your exact desires and preferences.
Find Your Ideal Spot
As you find creative storage ideas in and around your home, keep in mind that it's simple, straight-forward, and affordable to craft a unique custom home in some of the most desirable neighborhoods in Central Florida. That includes Halifax Plantation, which was featured in both the Volusia and Flagler County Parade of Homes.
In fact, for nearly 30 years, we've assisted people from across the country and the globe find their ideal spot in Halifax Plantation. Here, you'll enjoy modern luxuries while gaining a real connection with Florida nature. Plus, this outstanding neighborhood is just minutes from major highways, attractions, and amenities. Contact us today to learn more about the elegant and sophisticated lifestyle that awaits you in Halifax Plantation.