Wed, May 26, 2021 at 9:52AM
---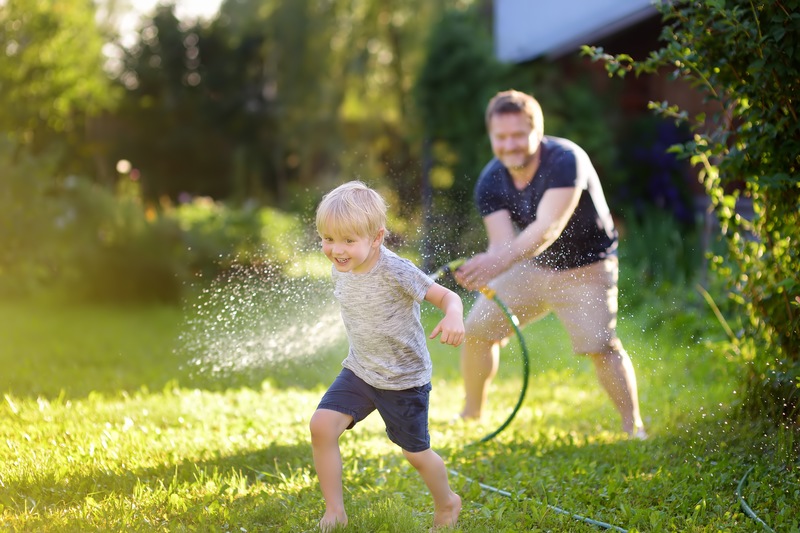 Your new chapter in sunny Florida is best enjoyed with an array of summer fun just up ahead. Between cookouts, relaxing beach days, exploring waterfront activities, and much more, you're sure to have excitement planned at every turn. But how can you best prepare your new home to enjoy the summertime? Read on for a few things to consider as your prep your new home for summer.
Embrace Gardening and Greenery
What's more summery than enjoying the great outdoors? There's plenty of reasons to embrace an indoor-outdoor mentality in Floridian new homes – whether that's spending time in a spacious yard, enjoying relaxing on a lanai, or hosting a fun cookout. No matter the occasion, get a jump start on turning your outdoors spaces into a place you just can't wait to be. Maybe you'd like to give some extra attention to landscaping – like learning the best Florida-friendly flowers to add some color to your front yard. Or, you can prep your backyard for some barbecue action by setting up some comfortable outdoor dining space and enlisting a helpful hand to handle some outdoor maintenance. Even while enjoying the outdoors all summer long, remember to bring that refreshed atmosphere inside – adding some greenery to your home décor can be a great mood-booster!
Gather Those Summer Essentials
Don't be caught unaware without the summertime supplies you need on-hand throughout the season. Keep your home stocked for upcoming beach days, golf outings, or other outdoorsy activities with all the tools you need – be it sunscreen, aloe, towels, beach chairs, coolers and ice packs, insect repellent, or more. If you're planning to take full advantage of your back yard with a cookout, have barbecue supplies in hand – plus, be sure to clean and prep your grill and have paper plates or other dishware handy to use outside. Even inside your house, there's many ways to ease the transition of seasons. Swap out heavy blankets for breezier décor, or undertake a luxurious scent update for your bathroom sink with a new fresh, floral hand soap or other bath products.
Prepare for Hot Days Ahead
The summer months in Florida can get hot – but preparing yourself to deal with those higher temperatures means you can enjoy the clear skies and sunshine while still keeping comfortable! To start, you might consider preventative seasonal maintenance to address your heating and air conditioning system – catching any issues early for easy indoor comfort throughout the season. But also, consider opportunities to take in the fresh air. Clean window and door screens to enjoy summer breezes, and give your patio or lanai the same attention as any other indoor space in your home. Take care to choose relaxing outdoor furniture, and supply pillows and cushions for lounging or entertaining throughout the summer.
There's no better place to enjoy the season than from Ormond Beach Florida new homes at a lifestyle golf community like Halifax Plantation. We invite you to discover a place you'll feel right at home – with a friendly community, access to plenty of on-site and nearby amenities, and endless adventures each and every day. It's time to find your new home – and new Floridian lifestyle – right here! Contact us today to begin planning your move to beautiful Halifax Plantation!