Mon, Apr 01, 2019 at 10:45AM
---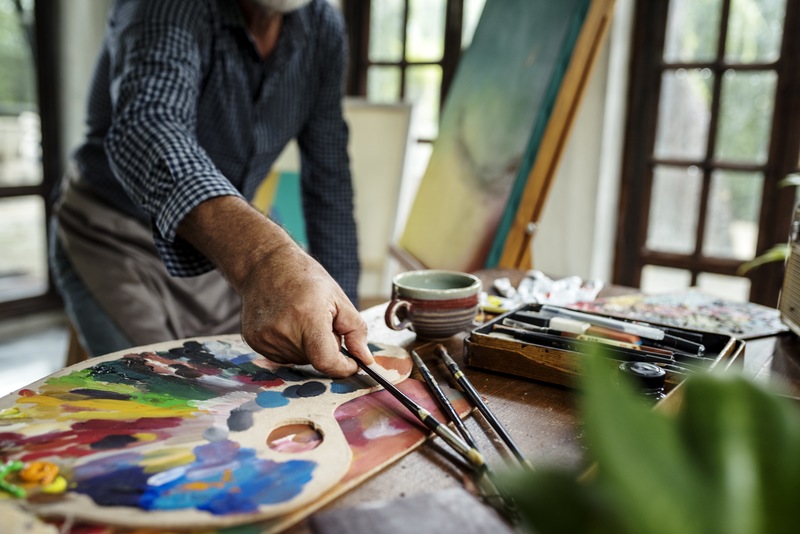 For decades, Ormond Beach has been known as a gem of Central Florida. In fact, John D. Rockefeller loved the area so much, he made it his winter residence. Household names from across the country would come to visit Ormond Beach, and they continually commented on the charm and appeal of this region.
That feeling continues to this day. There are many festivals and events held in Ormond Beach throughout the year. One of them is "Art in the Park" which is slated for May 4 and 5, 2019 at The Casements. This free, juried art festival will also feature a kids' craft zone and other activities. Read on to discover more about the event and what makes Ormond Beach such a great place to live, work, and play.
Annual Traditions
Now entering its 47th year, Art in the Park has delighted countless residents and visitors. Artists from across the state gather to show and even sell some of their most prized works. Because the show is juried, participating artists must meet certain quality assurance guidelines. That means you'll see some of the very best art and sculpture available.
In addition, you'll get a chance to speak with the artists about their work. You could even commission interesting new décor additions to make your custom home stand out, and perfectly reflect your unique personality and lifestyle.
Year-Round Art Appreciation
Along with this event, there are many other art-centric programs in and around Ormond Beach throughout the year. That includes the Halifax Art Festival. Each November, artists gather at Riverfront Park in Daytona Beach to showcase their best work.
Earlier in the year (during the month of February), the Granada Grand Festival of the Arts is held in downtown Ormond Beach. Here, classic art is on display, along with music, live/street artists, kids' craft activities, and more.
In addition, the Ormond Beach Memorial Art Museum and Gardens offers visitors a unique chance to appreciate world-class art, and then relax and connect with nature in the adjacent gardens. This is where you can unwind by the fountain/pond as you contemplate the meaning of art, and simply find your center.
Living an Artful and Creative Life
In fact, living a graceful lifestyle is simple and straight-forward when you create a fashionable and functional custom home in Halifax Plantation. Showcased in this year's Parade of Homes, we have a variety of spacious and elegant models to choose from. Inside, you can create the custom residence of which you've always dreamed. You're in control every step of the way: from structure ideas, to floor plan, right down to even the smallest detail.
That's partly how we've built a solid reputation as a premier builder in Ormond Beach for nearly 30 years. Browse our website to learn more about this dynamic community and its enduring connection to art, culture, and nature. Then, contact us today to discover how simple and affordable it is to move into a high-quality custom home that can provide you and your loved ones with decades of faithful service.