Wed, Apr 28, 2021 at 3:20PM
---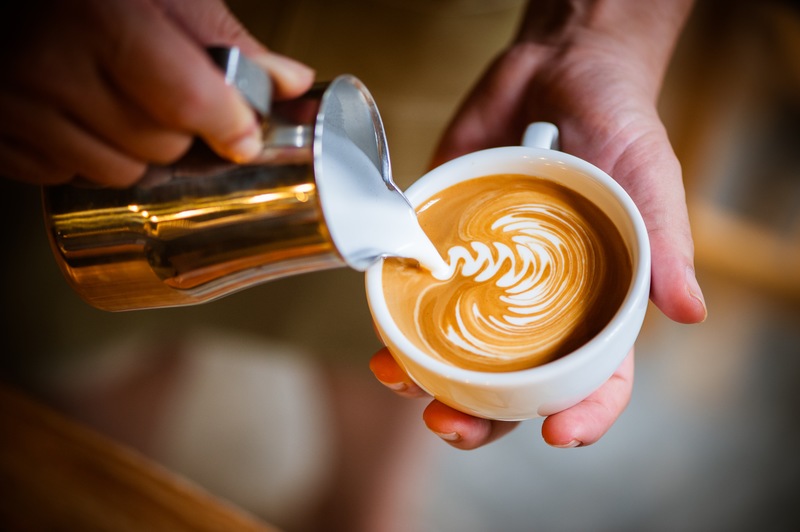 When you're planning your move to new homes in Ormond Beach, Florida, there's so much to consider – especially in terms of changing your regular routines. Where, for example, will you make your weekly grocery shopping trips? Where is the best park to take your dog for a walk? And, perhaps most importantly, where will you turn for your favorite cup of joe? Lucky for you, we've listed out a few of our favorite coffee spots – so you can make a quick stop along the way to get your caffeine fix, wherever in our local area you roam.
Gold Leaf Coffee Co. – 17 W Granada Blvd, Ormond Beach, FL
This local treasure's fun name hints at a touch of the artistic flair you'll encounter when you visit. This creative spirit isn't solely in the café's fare itself – although their beautifully-crafted latte art and delicious snacks (from fresh-baked bagels, to house made ice cream, and beyond) might have you thinking otherwise. Gold Leaf Coffee Co. actually shares a space with Frame of Mind – a local custom framing shop and art gallery which plays host to art shows and events that draw in Ormond Beach's most creative crowd. Stop by this spot for a delicious cup of coffee to sip while you take in the latest gallery exhibit, outdoor market, or open mic night throughout the year.
Pines to Palms Coffee – 1450 US-1 Suite 400, Ormond Beach, FL
A welcome new addition to the local area, Pines to Palms Coffee traces its roots in Washington State. However, the owners hope to share their love of Pacific Northwest coffee with our Florida community – that's how the business got its name! Stop by their shop for an array of delicious coffee classics, or try out a unique specialty drink – like a Royal Palm (white, milk, and dark chocolate espresso, and milk) or a Ponderosa Pine (lavender and vanilla, honey drizzle, espresso, and milk).
Sweet Marlays' Coffee – 214 S Beach St, Daytona Beach, FL
If you find yourself spending the day shopping and eating along Daytona Beach's exciting Beach Street, look no further than Sweet Marlays' for your caffeine fix. The café serves a variety of coffee blends – hot or iced – as well as specialty lattes, hot teas, boba tea, and more! Plus, their food options don't disappoint – you'll surely find yourself looking over all the delicious pastries and other special savory snacks in their glass case. Coffee this good is best enjoyed on their lovely outdoor back garden seating – and if you need to get in some work, they also offer free Wi-Fi for guests.
Donnie's Donuts – 200 E Granada Blvd, Ormond Beach, FL
There's no better classic combo than coffee and donuts – and there's a perfect stop to get both in one charming location! Visit Donnie's Donuts – a local favorite shop selling vintage-inspired donuts in packs, made fresh daily. Their flavors range from the basic to the eclectic and unique – including toppings ranging from bacon bits, to Fruity Pebbles cereal, to fresh fruit and far beyond. But don't miss out on their coffee offerings, too. You'll be sure to enjoy fair trade organic coffee, delicious blended concoctions, direct trade organic teas, scratch-made hot chocolate, and more!
This non-exhaustive list of recommendations hopefully gives you a great place to start exploring for your new favorite cup in our local area – whether for that on-the-go morning pick-me-up, mid-day work session fuel, or anything else in-between. Access to all these amazing spots is best enjoyed from the comfort and convenience of Halifax Plantation – the best place to live in Ormond Beach! To learn more about local home builders and opportunities to live in our friendly, Floridian golf community, enjoying all the best that Ormond has to offer, contact us today.