Mon, Jul 26, 2021 at 12:34PM
---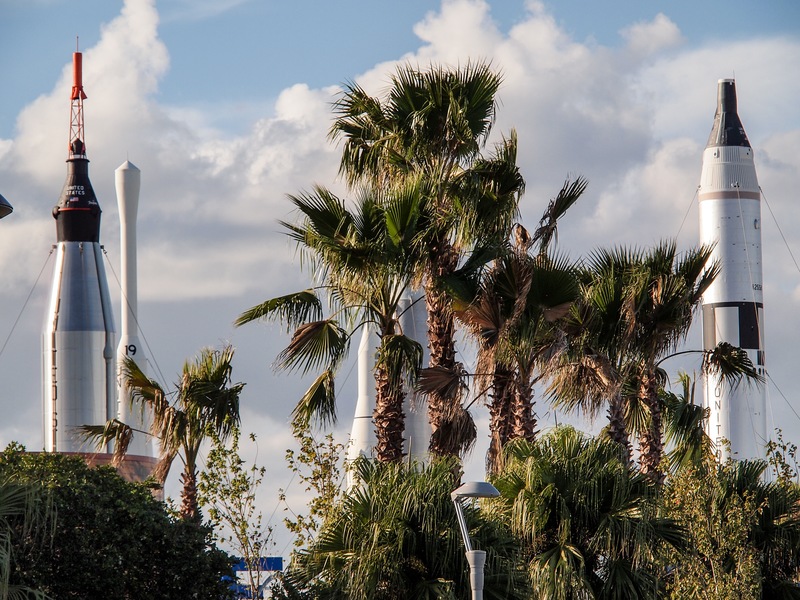 Are you planning your move to sunny Florida, exploring new homes in Daytona Beach or Ormond Beach – or even relocating within the state? When you're looking at a coastal lifestyle, you can be sure you've found the perfect destination to enjoy quiet, laid-back, beachside relaxation – without straying out of reach from all the amazing attractions that draw tourists to Florida from around the country and even the world! For a great home base to have easy access to all these world-quality attractions, you can't go wrong with beautiful Ormond Beach. Read on for a quick overview of what to expect when you look at the most thrilling spots for fun around Florida!
Walt Disney World
For many around the country, Florida can be synonymous with Walt Disney World. So, it's no surprise that this amazing Orlando vacation resort starts our list! Disney is regularly ranked at the top of the most-visited vacation resorts in the world – and it's only about an hour and half away from Ormond Beach! Take advantage of special offers for Florida residents as you explore four amazing theme parks – including Magic Kingdom, Epcot, Disney's Hollywood Studios, and Disney's Animal Kingdom – along with water parks, themed hotels, golf courses, and so much more. Plus, you'll also want to visit Disney Springs for a fun-filled day of shopping, dining, and entertainment outside the park!
Universal Studios
There's not just one theme park in town – Orlando is also home to Universal Studios, which consists of two theme parks, a water park, hotels, and an entertainment, shopping, and dining complex in the form of Universal CityWalk Orlando. You'll enjoy endless thrill rides and themed areas, like meeting comic heroes on Marvel Super Hero Island or immersing yourself in magic at the Wizarding World of Harry Potter with themed rides, food, and shopping.
Kennedy Space Center
Enthusiastic about the future – and history – of space travel? Ever wonder what it's like for an astronaut to experience zero gravity or to walk on the surface of the moon? You'll find the answers to these questions and much more when you make a visit to the Kennedy Space Center Visitor Complex in Merritt Island, Florida. Amazing attractions include the U.S. Astronaut Hall of Fame, where you can learn about the lives of past astronauts, and the Rocket Garden, where you can visit an array of real rockets that illustrate the history of our space program.
Busch Gardens
Searching for a theme park experience with a different feel? Tampa Bay is home to Busch Gardens, a park with an African theme and over 200 species of animals to observe. Find thrills on different exciting roller coaster rides, and also prepare to experience great dining. But – you can't miss the park's reputation as one of America's largest zoological institutions. Be sure to visit the amazing Bird Gardens aviary or see free roaming animals at the Serengeti Plain environment!
Jacksonville Zoo and Gardens
If you're curious to see even more amazing animals, you'll find even more to love at the Jacksonville Zoo and Gardens. This 122-acre park is home to over 2,000 animals and 1,000 plant species. Its over one million annual visits prove that it's a popular attraction for a reason – amazing exhibits feature award-winning spaces like the Land of the Tiger, where you can meet Sumatran and Malayan tigers. Be sure to explore the Wild Florida exhibit, where you can observe incredible Florida-native animals, too!
Florida is home to endless opportunities for adventure – but when you need to come home and rest in between your exploring, Ormond Beach is the perfect spot for you. To learn more about discovering Ormond Beach Florida new homes in a relaxing, comfortable, fun, and friendly community, explore our site to discover an incredible lifestyle golf community at Halifax Plantation!