Whether your Lifestyle is on the go, laid back, or somewhere in between..
There's always something happening at Halifax Plantation. Golfing on a championship course, swimming, tennis, and dining, these are some of the exciting activities that you can enjoy at Halifax Plantation in Ormond Beach, Florida. For over 10 years our 1,100 residents have been building long-lasting relationships through the mutual enjoyment of our many amenities.
Dining With Friends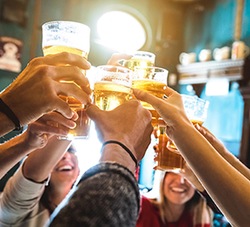 Our clubhouse is at the heart of Halifax Plantation, and for good reason. During lunch or dinner, stop by Tavern by the Green, you'll see old friends, new friends, and neighbors enjoying the casual atmosphere and delicious food. Our banquet and meeting rooms are often bustling with activity. And the lounge area is a great way to relax after a game of golf.
Championship Golf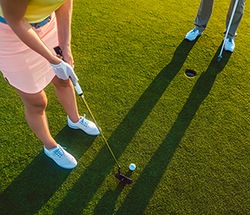 Surrounding our 25,000 square foot clubhouse is one of the most enjoyable golf courses you'll ever play. Designed by respected golf architect, Bill Amick, our course will challenge novice and expert golfers alike. Or, hone your skills on our practice facilities that include a driving range, putting green, and chipping green with sand trap. Our staff of friendly professionals are here to help you improve your game, plus we offer quality, name-brand gear in the Pro-Shop.
Tennis Courts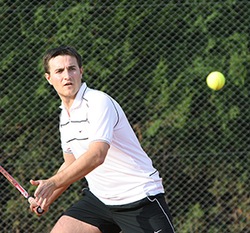 Next to the clubhouse you'll find our outstanding tennis facility. Enjoy a tennis match with friends on one of our four clay courts. Halifax Plantation has a professional on staff ready to teach you the fundamentals of the game regardless of your skill level, and there is always new equipment from which to choose in the Pro-Shop
Halifax Plantation Village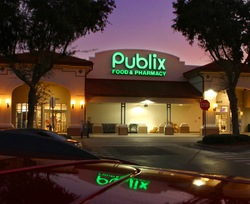 Halifax Plantation provides residents the convenience of a full service shopping center which includes a Publix Supermarket, Fuel Stop, Veterinarian Services, Beauty Salon and Restaurants.
Keep Active, Keep Fit!
The Halifax Plantation Clubhouse offers a junior Olympic swimming pool, fitness center and locker rooms for women and men. Residents also enjoy leisurely walks, runs, or bike rides through the miles of road throughout Halifax Plantation, while taking in the beautiful views.