Wed, May 29, 2019 at 10:18AM
---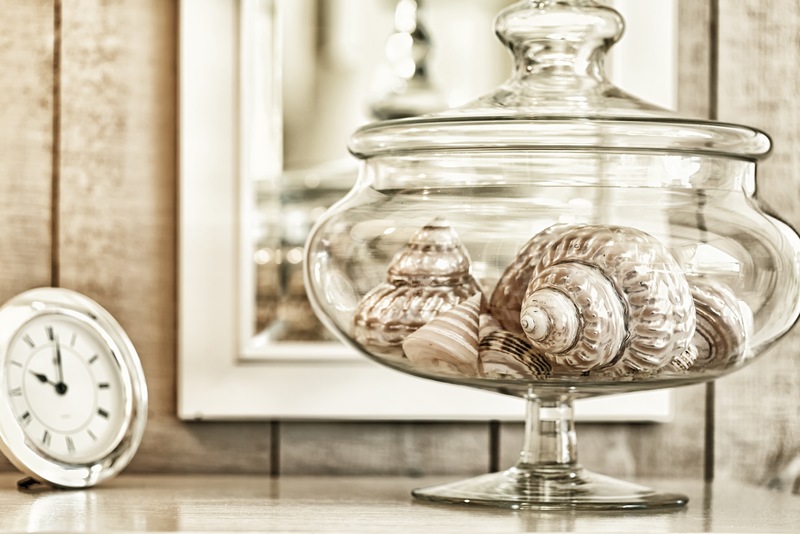 Here at Halifax Plantation, we are lucky to live just a short few minute drive from the gorgeous beaches of Central Florida. We think living this close to the coast is something worth celebrating. What better way to immerse yourself in the coastal lifestyle than through your very own home's décor?
Today we're highlighting our favorite coastal décor ideas for your custom home and honoring the gorgeous landscape we call home. Take a look!
Welcome Guests in Beachy Fashion
Greet you guests with a door wreath and embraces the coastal lifestyle. Make one yourself using starfish, seashells, and driftwood. Incorporate sandy colored ribbons and soft green and white blossoms to bring the colors of the sandy shore to your front door. You can also display a natural piece of driftwood on your front porch for a beachside feel.
Bring the Outdoors In
You can't go wrong with bringing natural elements inside to create a tropical oasis inside your own home. Place palm fronds in simple white vases to make a statement. The gorgeous palm leaves offer a strong green color to contrast the pastel tones of your beachy décor.
Display your prized seashell finds on your coffee table or mantle for all to see. Display other beach treasures in clear jars such as corals, sea glass, starfish, and more. Mix your treasures with sand to bring the beach right to your living room.
Incorporate Rustic Elements
A true coastal home is full of rustic pieces that look like they've weathered a few beach storms. Some of our favorite ideas include vintage wooden oars displayed as a headboard, driftwood repurposed into a gorgeous coffee table and other ideas. Opt to for weathered furniture for a beach vintage feel and decorate with rustic beach signage painted on rough wooden boards. Incorporate plenty of seagrass baskets and trays to further the natural look and provide the perfect contrast.
Accent with the Color of the Ocean
The turquoise and light blue tones of the ocean are the perfect color to introduce into your light and airy rooms. Offset your sandy neutral palette with turquoise throw pillows, candles, lamps, bar stools, wall décor and more. This subtle hint of color provides the perfect coastal color blend.
Make it Personal
If you love the beach, we're sure you have many pleasant memories of long days by the ocean. Incorporate those good times into your décor! Frame photographs of your favorite beach and hang them in them for all to see. Display your favorite beachcombing treasures as centerpieces for the dining or living room. Personalize your décor to work for you and you'll feel those warm beach memories coming back in no time.
Much like your chosen décor, a custom home should be personalized to you. For more than 25 years, we've delighted countless Central Florida residents by crafting unique homes that match their diverse interests and lifestyle. Contact us today to discover how easy and affordable it is to live the coastal life of your dreams in Halifax Plantation!